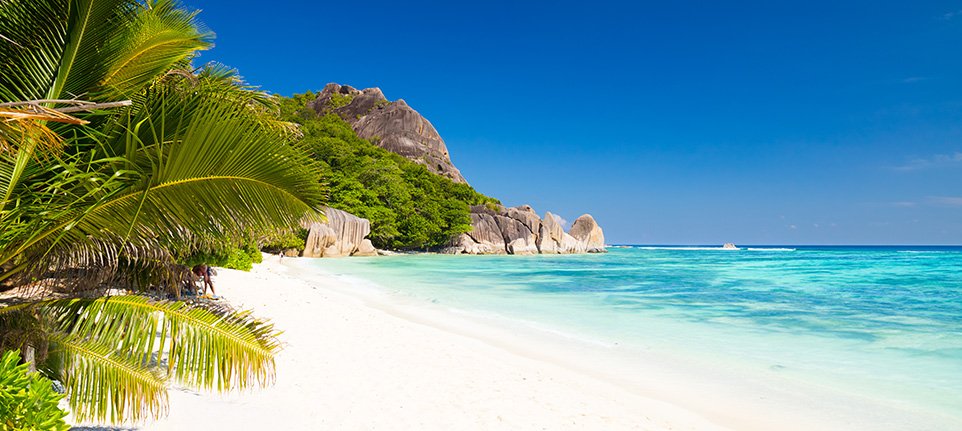 About Seychelles
The Republic of Seychelles is situated 4 – 5 degrees south of the equator, therefore the islands boasts an all year round comfortable tropical climate.
 It is an archipelago of 115 islands with Mahé being the largest.  The population is around 87,000 and the people are descendents of French settlers, African slaves, British sailors and traders from India, China and the Middle East.  Languages spoken are English, French and Creole.
The local economy is driven by tourism, commercial fishing and a thriving international financial service Industry. Seychelles benefits from government policies which actively foster and promote growth in the financial services sector. Seychelles laws are based on English common law and French civil law. Commerce and financial legislation is largely based on English Law.
The location is ideal for business with regional states such as India, South Africa and the Middle East as the time zone is favorable.  Seychelles is also an easy reach to the rest of the world. Air Seychelles-Ethihad Airways connects directly to a global network. The carrier provides daily seamless connection from London, Paris, Frankfurt, Dusseldorf and Berlin."  There are also weekly flights to France, South Africa, Mauritius and Singapore.  Emirates also operate a minimum of 15 flights a week jointly.
The Republic of Seychelles presently has 20 DTA (double taxation avoidance agreements) in force and is member of regional governmental organizations such as COMESA, UNDP, SADC, AU, LOME Convention, ACP, COI and SADC.
Why choose Seychelles ?

A politically stable and safe independent territory.
A well regulated international financial centre
Tax efficient structures
No exchange control.
Favourable time zone ( GMT +4).
Double tax treaties in force with 13 countries including China, South Africa.